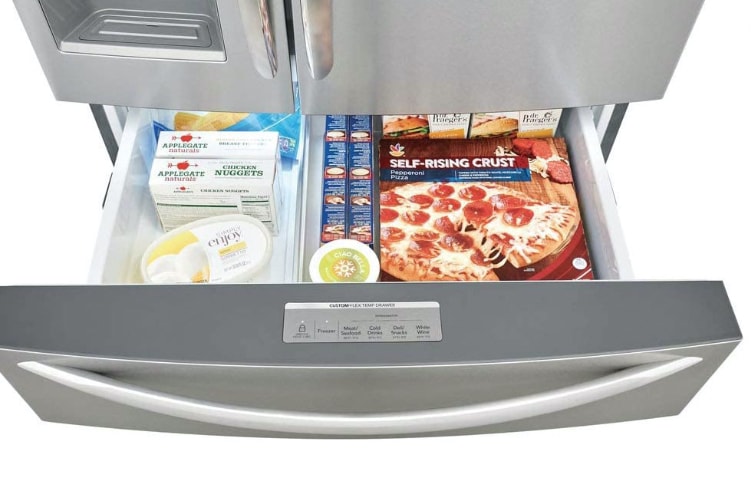 The Custom-Flex® Temp drawer was thoughtfully designed to refrigerate or freeze your family's favorites. These are the four things you need to know about how the convertible drawer can help with your everyday storage needs.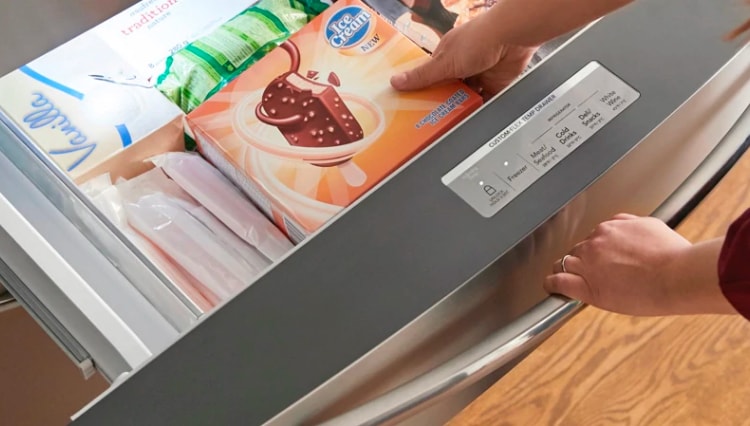 What is the Custom-Flex® Temp drawer?
The Custom-Flex® Temp drawer is the middle drawer in the 4-Door Counter-Depth refrigerator that can keep foods fresh anywhere from -6 to 45 degrees, meaning it can easily change from refrigerator to freezer at the touch of a button.
Bring Home Innovation
The convertible refrigerator drawer provides flexible space when you need it most. In case of a real-life family emergency like an ice cream cake for that special birthday, or a stockpile of groceries from your local club store, the Custom-Flex® Temp drawer has both the capacity and the temperature to store your favorites. It can also be used as an extension of your crisper or meat drawers, or can simply help you stay organized. Most importantly, we created the drawer to be flexible so it can fit your specific needs.